Once a year, Jamaica host International Reggae Day, July 1 to commemorate reggae music across the world. The motherland of this great music celebrate the genre hosting dozens of artistes local and international in a marvelous music marathon. Many artistes travel from across the world to the island to pay homage to the music as well as participate in the day's activities. Celebrations also takes place in the US in Miami, Fort Lauderdale and New York city, Bombay India, London, Brazil (Rio), Hawaii (Honolulu), Mexico City and Spain (Madrid).

Activities throughout the day includes an Art exhibition at the Jamaica Pegasus hotel in Kingston and an all-day conference starting at 8:30am. A sound system presentation will also take place at the Countryside Club on Courtney Walsh Drive at 8:00pm where Lloyd 'King' Jammy James will mix live with Winston 'Merritone' Blake. Other selectors to participate includes UK mix master Jay as well as selectors from BESS FM and SunCity Radio. The sound system presentation is an evening affair. Representatives of that industry which plays a seminal role in the development of Jamaican popular music will be awarded and includes; King Jammys, Meritone, Stone Love Movement, Prince Buster's Voice of the People, Louise Fraser-Bennett, the famous Japanese sound system Mighty Crown and the Jamaica Sound System Federation.



The Emancipation Park in New Kingston will host a combination of lifestyle and music dubbed Yoga and Digital Art in The Park at 7:00pm. International Reggae Day ambassador, the soulful reggae artiste Jah9 will be present as an avid yoga practitioner. Live Streaming on IReggaeDay.com
TWEETS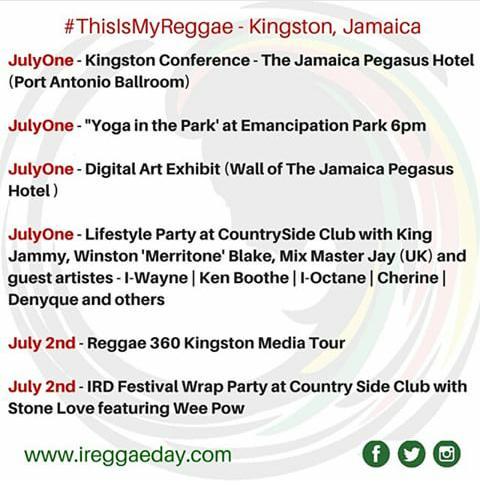 Lily Claire-Bellamy (L), Andrea Davis (C) & Minister Anthony Hilton smile for us.. IRD KGN Conference
#

ThisIsMyReggae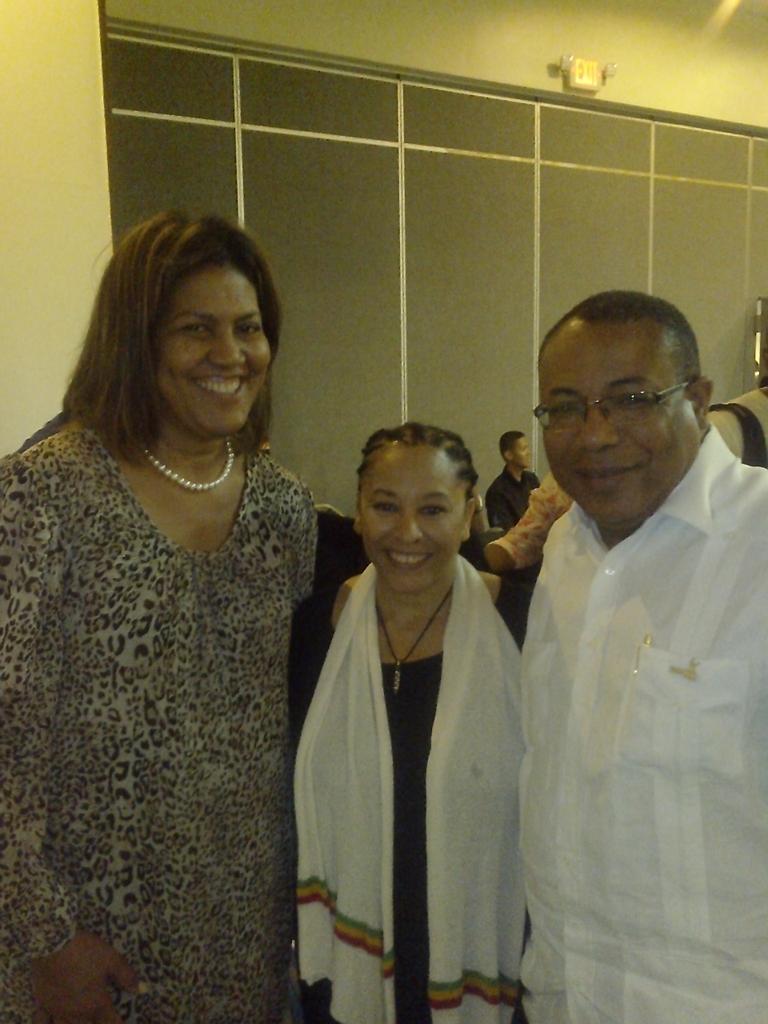 It is not beyond us to play REGGAE for the day. For Int'l Reggae Day. Play the music! Lee Scratch Perry on the airwaves!
#

ThisIsMyReggae
Apart of Cordell Green's Presentation on Reggae Music reaching All over the world…
#

ThisIsMyReggae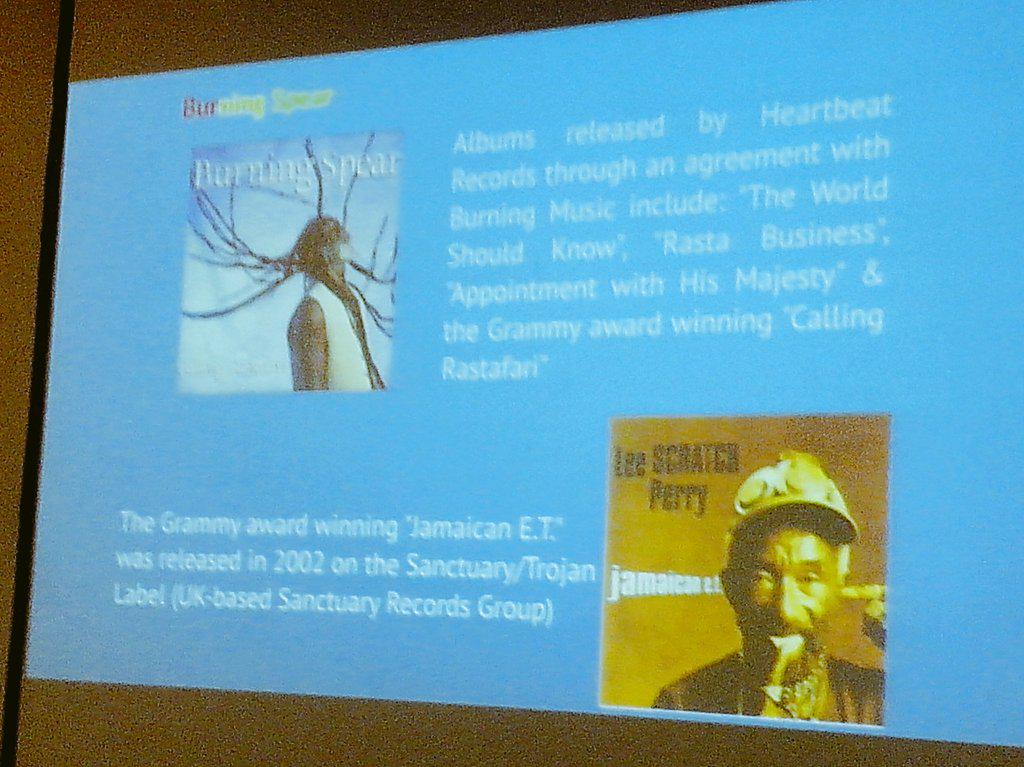 NIPnews: