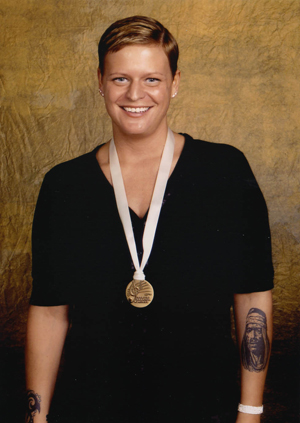 "..

you don't always see artists being nominated that reflect what's happened in our industry that year…" Cristy Barber

The following is 2 part interview conducted by Angus Taylor with Cristi Barber, President of Ghetto Youths International extracted from a publication on reggaeville earlier this month and addresses the Reggae Grammys issues and concerns. Informative news can never grow old which is why we choose to share this interview here with you.
Every February the Grammy Awards come around: and the complaints about the reggae Grammy nominations and winners have become as predictable as the results themselves. But Cristy Barber – president of Ghetto Youths International, Grammy winning producer and unabashed Grammy evangelist – says it's time to stop whining, shape up and get involved. Angus Taylor, who has no interest in the Reggae Grammy or big industry awards in general, spoke to Cristy to see if her enthusiasm would rub off…
What's the problem with the reggae Grammy?
People are just really uneducated on how the Recording Academy process works. It's not just reggae. I sit in Nashville and work with famous country artists, all genres of artists and a lot of them don't get it. You would be shocked. So it's not like "Oh everybody's so savvy but us Jamaican or reggae people who just don't got it together" – it's everybody across the board.
The problem is that the people who represent reggae music 24/7 do not vote. The solution is that the people who represent reggae music 24/7, that have the creative credentials to do so, should register to vote. It's as easy as that. The problem is the people that tend to vote in our category are not always necessarily 100% in the know of what is going on in our industry, and that's why they tend to vote for the people they don know or their all-time favourites. That's where the name-recognition situation happens.
I'm not saying every time somebody wins that has a recognisable name it isn't just due, that's not true, but I would be an idiot to say that there isn't a problem because I'm the one who raised the red flag and started this campaign. Everybody's been aware of my campaign for ten years. And I will consistently talk to people like yourself who care to want to learn and hear because I share these articles with the Academy and they share them with other genres. You'd be shocked at how many people in like hip hop you're going to educate with this piece.
I'm a white girl from Michigan but I might as well be Jamaican. I defend this music to the nail. I've worked at nine major labels, I take all my major label budgets to Jamaica, shoot my videos in Jamaica, record my records in Jamaica, I bring all the money back to that country. I have committed my adult life to this work. I'm not trying to beat up in my backyard, I just know how much we could do better. I have consistently keep educating and fight the good fight – so that Beres Hammond can get that Grammy one day, so that Morgan Heritage can, so Tarrus Riley can, so [Academy voters] can start to discover them.
How does the reggae Grammy work?
How the Acadey is set up is every genre has it own screening committee. They have a screening committee for pop, for world music, for hip hop, for gospel, for reggae.
What the screening committees do is make sure each album is released within that calendar year in the United States of America. It has to be considered a new recording, nothing can be over five years old. And it has to be considered over 75% of that music genre.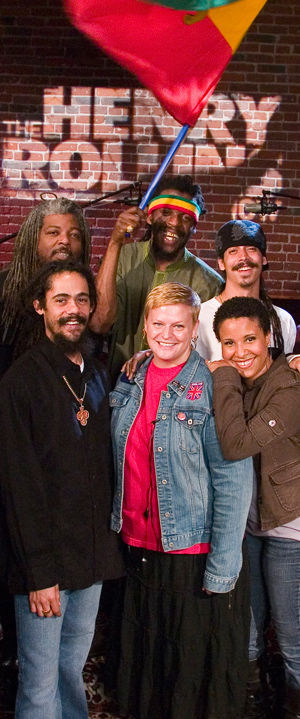 Then the first round of votings happens. The ballot is sent out to all members that are paying their membership, the Grammy voters. All the people who made it through the screening committee, which is about 60 people, are on the firt ballot and you just have to pick five of those that you like. Whatever five got the most votes from the first round end up on the final ballot, that's how you get your top five. That's how every genre works.
The Recording Academy is made up of industry voters and not everybody can be an industry voter. You have to have six creative credentials that the Recording Academy feels makes you an expert in the music industry in order to vote. Record label presidents, marketing people, A and R people, journalists, they're not considered creative. What they consider creative is: producers, musicians, songwriers, sound engineers, video directors, video producers, the people who write the liner notes, the people who design the album packaging – they're considered creative. In reggae we've got probably one billion of those type of people – we've got creativity coming out of our ears.
And you just have to work on six projects, so let's say you wrote the liner notes for six albums, there's your creative credential. You fill out the application and turn in the proof of it. Once you do that six, you're done – you don't have to do six every year, all you have to do is just pay your membership dues every year. A one year membership is a hundred bucks (US$100). Now we all know that the money that we make in this music industry because Jamaicans are always "Oh my God, it's all so much money for membership!" Really? Not that this person said it, but Busy Signal, all the money you make, you can't afford $100? Morgan Heritage? it's funny, you know?
So if reggae people aren't voting – who is?
What tends to happen is most of these people tend to be the voters that take the Recording Academy voting seriously. If you watch the programme on TV it's like the Carole Kings, the David Fosters, the Herbie Hancocks, that's why you'll always see those type of people performing, you'll always see their albums nominated, because they're very involved in the Academy and they taking voting seriously.
What happens in reggae is that if the people that are in the industry are not registered to vote, the people who tend to come over to our category to vote are people who are not necessarily so reggae-savvy and tend to vote for their all-time favourites or names that they recognise. So that's why everybody complains every year. Lee Scratch Perry is an icon, Ziggy Marley is great – no one's going to debate that, or Sly and Robbie – oh my God, two of the greatest musicians we ever had. But you don't always see artists being nominated that reflect what's happened in our industry that year and you might see a record from those individuals that you might not even have heard of.
People will submit these records and are getting very smart because they know in our category there's name-recognition thing. Especially with Sly and Robbie – they will put Sly and Robbie's name on there because it almost guarantees you a nomination because of the respect that they have with the Academy voters, who tend to be a white guy from Minnesota, who happens to know who they are. It's not necessarily the person that's sitting in Jamaica that's been working at Big Yard all year and knows all the artists and the stuff that really happened in the reggae industry.
When people are on Facebook and Twitter talking about the Grammy committee they think it's like some secret society or it's like some people who don't know the difference – actually, these people are a help. Making sure that the right releases are in there and the people that we know have been doing very well in our genre are actually voting. That's the problem we have – nobody in our genre cares enough to vote.
-End-

Next Sunday see Part 2. Reggae Grammys – The misconceptions addressed

#NIPnews